Who are The Louisville Fellows?
Raising Up Leaders, Enriching Our City
WHO WE ARE
The Louisville Fellows Program is a nine-month intensive leadership development program for recent college graduates who desire to move to our great city and invest locally through leadership in the church, on the job, and in the community. A faith-based outreach of St. Francis in the Fields Episcopal Church, we exist to raise up young leaders who approach their lives and careers deliberately and thoughtfully, committed to excellence and integrity in all they do.
Locally Focused, Nationally Supported
Our program is part of The Fellows Initiative, a nationwide network of Christian discipleship and leadership development programs seeking to inspire and equip the emerging generation of leaders for the marketplace, church and society. 
Begun in 1994 in the Washington DC area, TFI is a growing network of 34 vocational development programs across the country, equipping hundreds of young leaders each year with a holistic understanding of faith in Christ that transforms culture.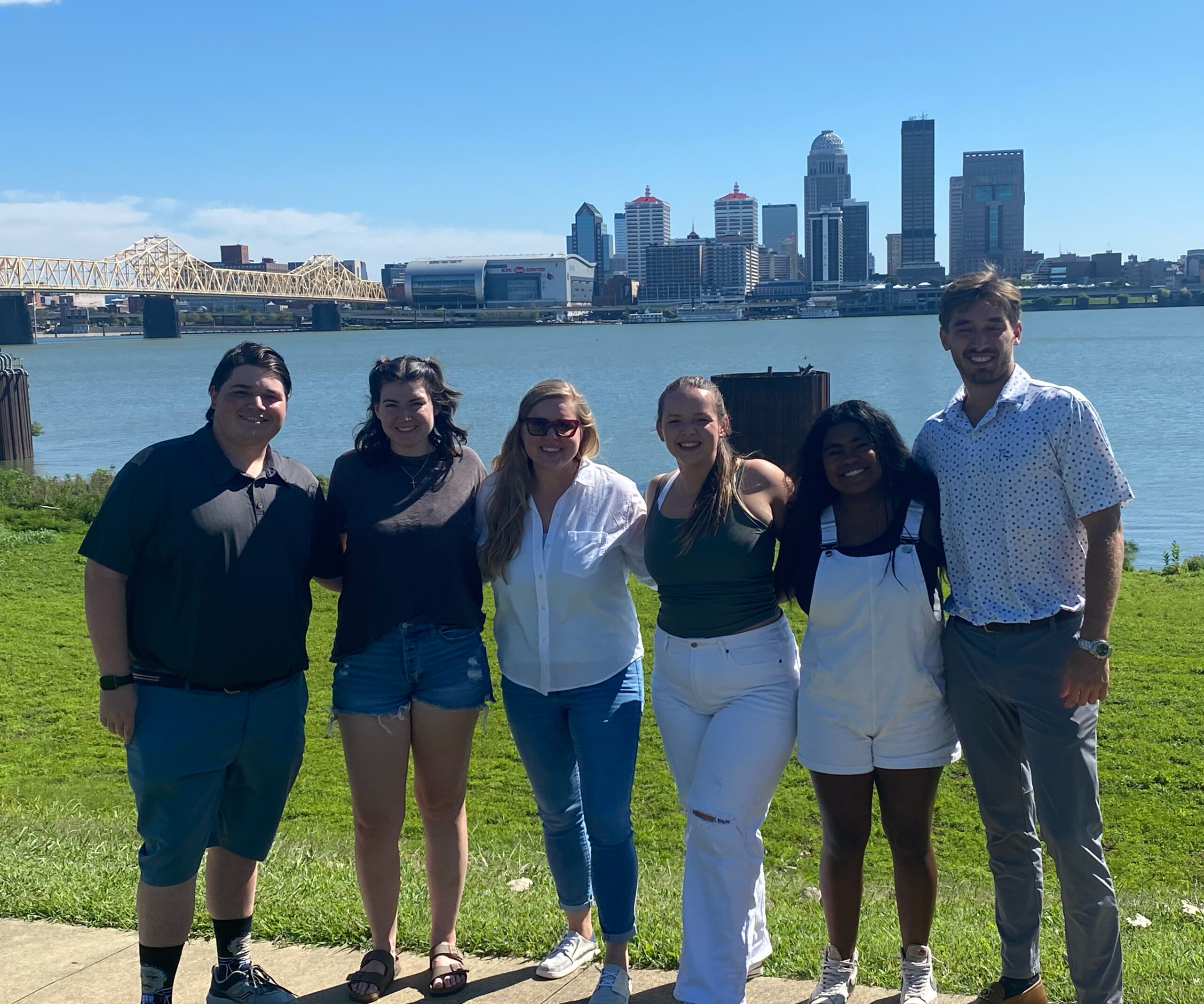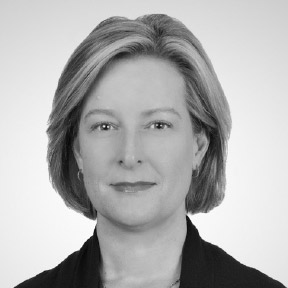 Chamie Deters, Founding Chair
Chamie is a life-long Episcopalian and native Louisvillian. She and her husband, Ward, have been married for 25 years and are raising two young-adult daughters. Chamie works in the family office industry nurturing responsible wealth stewardship and currently serves as Principal and Head of Client Digital Programs at Bessemer Trust. She is a graduate of Louisville Collegiate School, Washington and Lee University, and the University of North Carolina at Chapel Hill where she earned a masters in English literature focused on the intersection of literature, science, and faith. In her free time, she enjoys reading, cooking, hospitality, hiking, biking, and live music.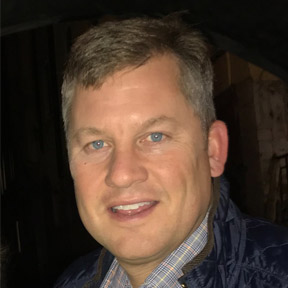 Jason Alexander Kron
Jason is a Louisville native who grew up at St. Francis in the Fields. Jason graduated from St. Xavier High School and the University of Kentucky before tackling law school at the Chase College of Law. He has spent the last twenty years of his career in the real estate title insurance world. Jason has three boys, two in high school and one in 7th grade. He spends most of his free time shuttling kids to various sporting events and occasionally playing golf. Jason and his wife Jennifer, an endodontist, will celebrate their 20th anniversary this October. They reside in the St. Matthews area of Louisville.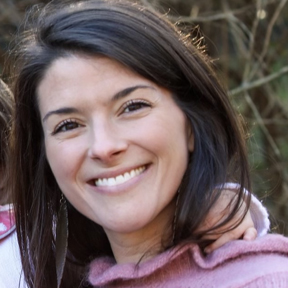 Dorsey Swindall
Dorsey is a native Louisvillian, wife and mother of two young children. She works part time in healthcare marketing. Dorsey holds an ABJ in Journalism and Communication from the University of Georgia's Grady College. She also holds an MA of Biblical Counseling from The Southern Baptist Theological Seminary. She loves cooking, learning and being with people. She's passionate about hospitality and discipleship.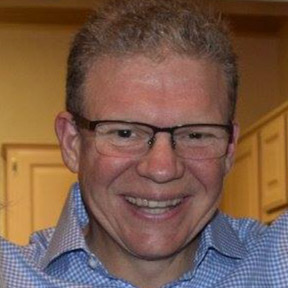 Mitch Rue
Mitch is a producer for NDA, Inc., a Boutique Investment Banking Firm specializing in the franchise restaurant vertical. Prior to this, Mitch owned WMR Consulting, LLC and Blutera Tech. He also worked extensively for the Brown-Forman Corporation as State Manager and then Southeastern US Sales Manager. Mitch attended the University of Alabama, where he earned a BA in advertising. He is passionate about serving in the community and has served in voluntary leadership roles at Blue Ridge School and the Louisville Rotary Club. He currently serves on the board of the Jefferson County Public Education Foundation and Loaves and Fishes. When not working and serving in the community, Mitch enjoys spending time with his family, golfing, fishing, hiking, and biking.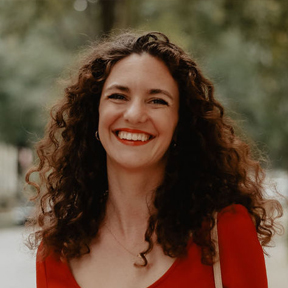 Lieve Hendren
Lieve (lee-va) was raised in Louisville and grew up singing in the choir at St. Francis in the Fields. A life-long Episcopalian, she helped launch a young adults group and adult formation program at her previous parish, St. James Cathedral in Chicago. Lieve has spent the last decade as a strategy consultant specializing in nonprofits. She also coaches private clients in behavior design and wellness. Lieve attended Kentucky Country Day School and earned her undergraduate degree from Princeton University. In her spare time, you might find Lieve reading, podcasting, cooking, or walking in nature.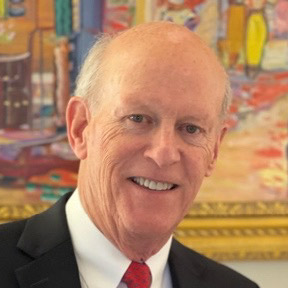 Terry Tyler
Terry is a life-long Episcopalian and a native Louisvillian.  He and his wife, Mandy, have been married for 41 years, raised two sons and one daughter and are the proud grandparents of three grandchildren.  A graduate of Waggener High School, Washington and Lee University and the University of Louisville School of Law, Terry spent 35 years at Mercer specializing in employee benefits, compensation plans and human resource management.  During his tenure he was Senior Client Manager, Partner and Louisville Market Leader. After retiring, he became the interim President of the Kentucky College of Art + Design for four years and remains on the Board today. Terry was also an owner and partner of two Papa John's Pizza franchise groups in North Carolina and New England and has enjoyed being involved in community organizations focused on youth development such as YMCA Safe Places Services, Boy Scouts, Kilgore Samaritan, Leadership Louisville, Fund for the Arts, Metro United Way and Louisville Rotary Club.  He has served on the Vestry of St. Francis in the Fields and was Senior Warden in 1988. In his free time, he enjoys being with family (particularly his grandchildren) and friends, reading, fishing, biking and traveling.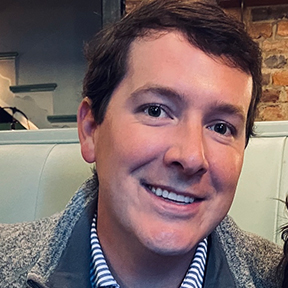 Michael Swindall
A native of Louisville, Michael graduated from Trinity High School and then went on to get an undergraduate degree and MBA from the University of Kentucky. Michael works as a financial advisor for Baird, helping clients to build and steward their financial future. Outside of the office, Michael enjoys golf, tennis, & hunting, as well as spending time with family and friends. Michael and his wife Dorsey have two children, Camp and Betsy. He and his family are active members of the church and enjoy participating in the many activities of their children.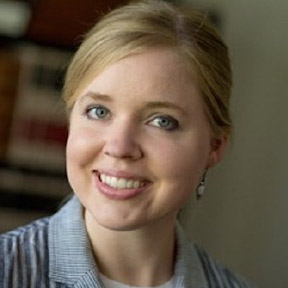 Theresa Wilson, Director
Theresa Wilson is the director of The Louisville Fellows Program. Before moving to Louisville, Theresa served as the Executive Director of The Nashville Fellows Program for almost five years. Her passion for young adult leadership development began when she worked for a college in Birmingham, AL, in the student life department. It was during this time she realized she wanted to pursue a graduate degree that would enable her to engage in leadership development of college students and young adults long-term. Thus, she ended up pursuing an M.A. in Leadership from Denver Seminary with a focus in Student Affair in Higher Education through Colorado State University. The marrying of these two educational experiences has prepared her well to lead a Fellows program, as well as the experiences she had working in higher education at Colorado Heights University and the University of North Texas. Theresa is married to Fr. Clint Wilson, and they have a rambunctious 3-year-old son, James, and a tolerant 10-year-old dog, Denver. As a family, they love all things outdoors – hiking, biking, paddle boarding, exploring, and camping. They also love trying new restaurants, breweries, and distilleries – and all the more if they are with friends. They have a deep love of the church and have committed their lives to discipling those in the church and pursuing greater church unity as a witness to the powerful work of Christ in a fragmented world.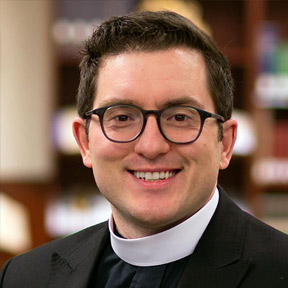 Fr. Clint Wilson, Sr. Pastor
Fr. Clint Wilson was called as Rector of St. Francis in December 2019. He is originally from Birmingham, Alabama, and studied Biblical Studies and Theology at Denver Seminary in Colorado and Nashotah House Theological Seminary in Wisconsin on his eventual path to ordination. Before coming to St. Francis he served parishes in Denver, CO; Denton, TX; and Nashville, TN. Fr. Clint is married to his college sweetheart, Theresa, and together they have a son and a dog, both of whom require many treats! They are passionate about the reconciling power of the Good News of Jesus Christ, and they believe the local church is, in all its flaws and joys, the place where all creation is called to rest in the finished work of Christ.
"I have seen the Fellows Program transform a local church by providing a robust leadership development pipeline for future parish and civic leaders. Not only does the program form future parish leaders, but it engages church members of all ages who are in turn challenged and blessed by their participation with these promising young adults."
Fr. Clint Wilson, Rector of St. Francis in the Fields Episcopal Church