What Do The Louisville Fellows Do?
Come Start Your Future with Us
The Louisville Bridge Fellows Program is a nine-month leadership development program for recent college graduates who desire to move to our great city and invest locally through leadership in the church, on the job, and in the community. Our goal is for Fellows to launch their careers with intentionality in Louisville. We recognize that all humans, being made in God's likeness, are created for work (Gen. 1:26, 28) and yet, through the fall, work has become toilsome and laborious (Gen. 3:17-19). How do we as Christians reclaim work as life-giving and purposeful? This program, in part, seeks to answer that question. Louisville has job opportunities in all areas, but especially has a focus on human resources, the equine industry, hospitality, logistics, supply chain, arts, manufacturing, healthcare, education, design and marketing.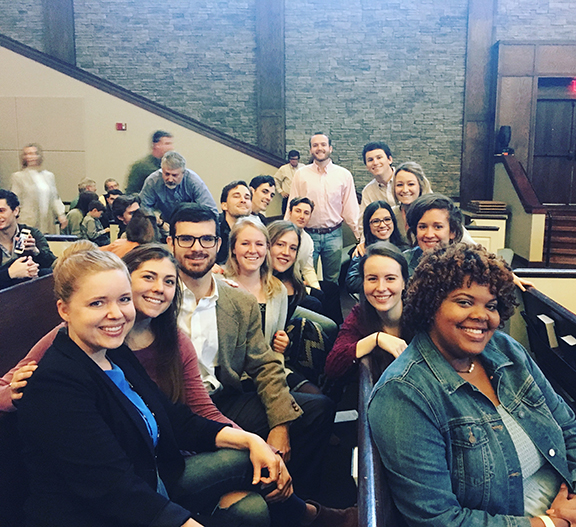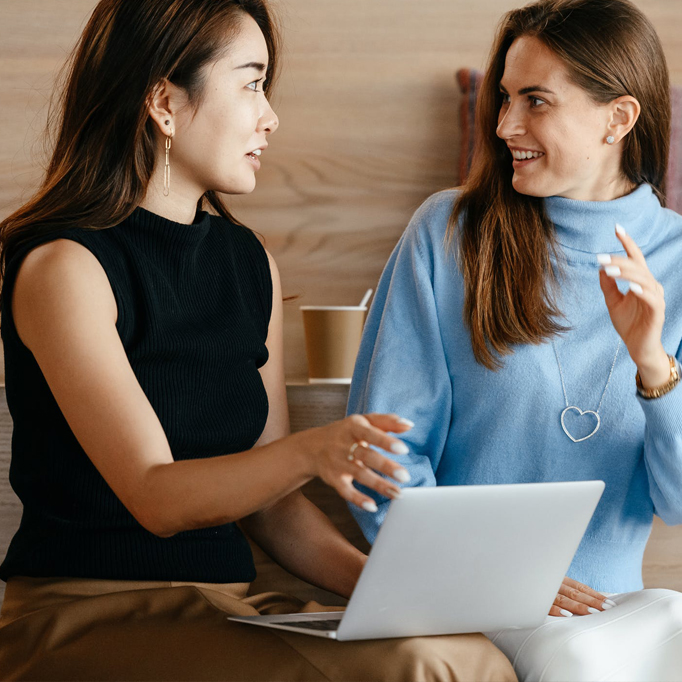 Professional development:
Matching career-oriented young adults with business leaders who want to attract top, entry-level talent to their companies.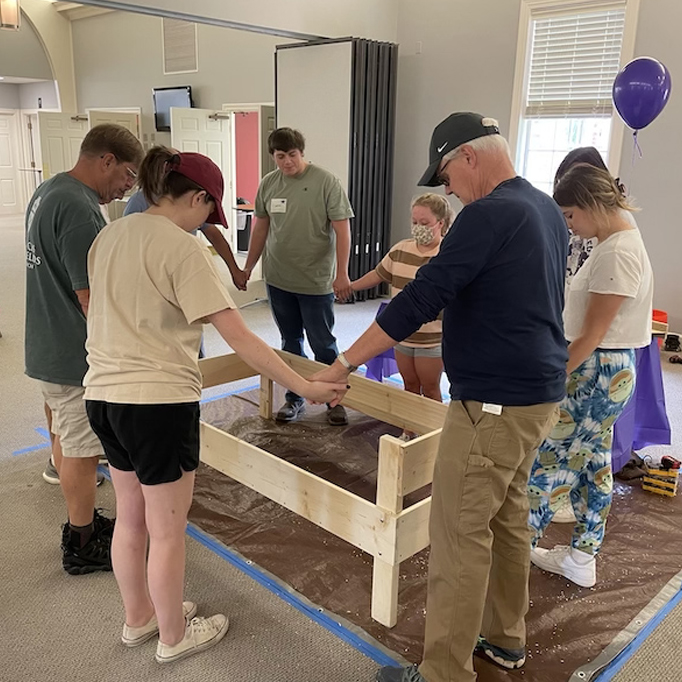 Spiritual growth:
Mentoring and discipling young adults, through education and intentional community, to navigate and weave together work, faith and social life.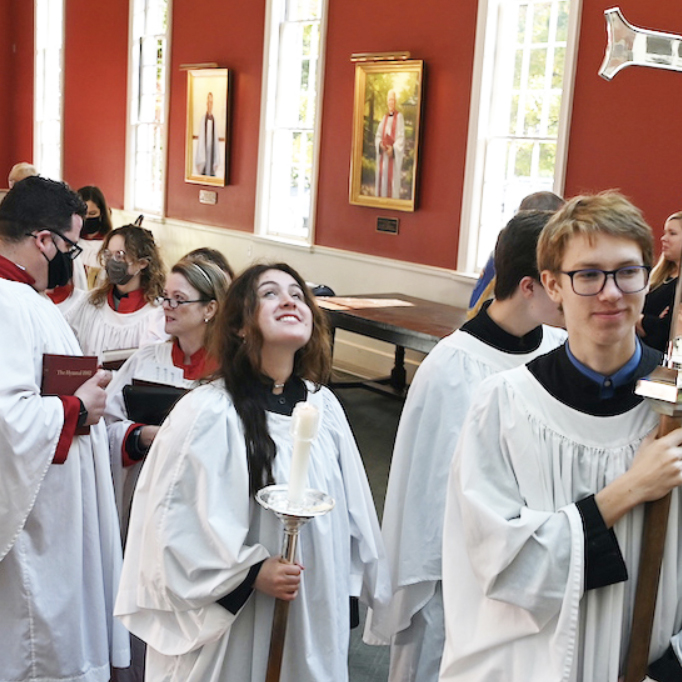 Church and community building:
Engaging young adults to serve the global & local Church and the surrounding city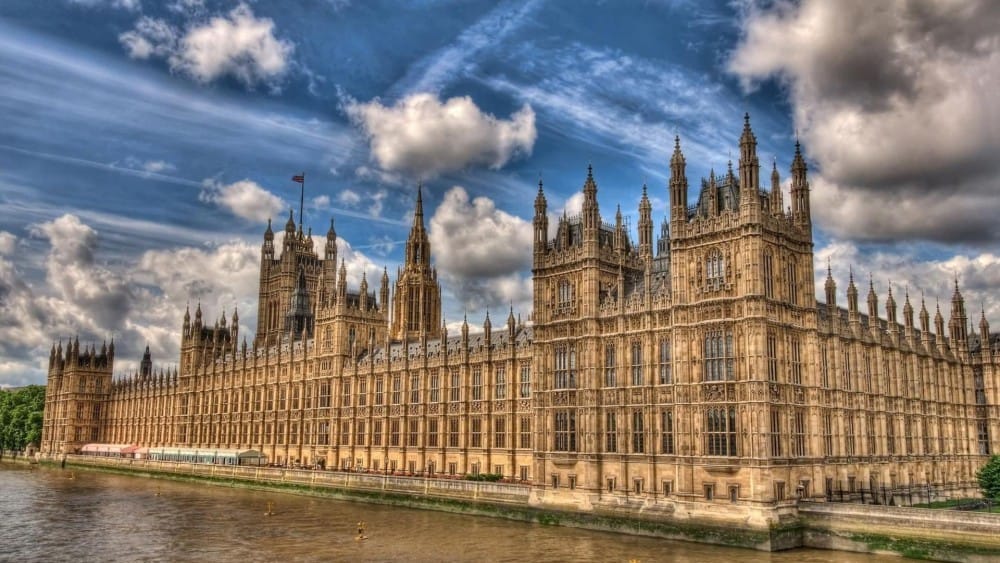 Come to England and Explore Church Unity with Us
The Louisville Bridge Fellows Program, which embodies the core elements of all Fellows Programs (work, study, volunteer, be mentored and mentor others, meet city leaders, attend professional and spiritual development retreats), also has a focus on the Anglican tradition and church unity. St. Francis in the Fields Episcopal Church is a thriving church with four services each Sunday and a congregation made up of all ages. Fellows will be able to easily integrate into the life of the church through investing in the youth group, optional small groups, and plenty of opportunities to serve our city. That said, we also believe Christianity is much broader than our church and tradition, and we recognize that in an increasingly polarized culture and church, the call of Christ to church unity (John 17:21-23) as a Gospel imperative is all the more countercultural and crucial to the church's witness and thriving. Therefore, we also take a trip to England each winter to engage in discussion with leaders who are working towards reconciliation within the church at a global level. 
Come Discover the Uniqueness of Our River City
Louisville, Kentucky's largest city, is a growing, modern metropolis with preserved historical charm and a thriving local culture. Louisville offers jobs across a variety of industries and is a great place for young adults looking to start a career, plant roots in a local community and have a great time doing it. Located on the Ohio River, the metro area offers a unique combination of outdoor experiences, arts and culture offerings, numerous bourbon distilleries and breweries, independent restaurants, and a unique and extensive park system created by Frederick Law Olmsted (creator of Central Park in NYC) and his firm. Louisville is best known for the Kentucky Derby and the bourbon industry, but is also home to the Muhammad Ali Center, the Slugger Museum, the University of Louisville Cardinals, and is a hub of several Fortune 500 companies. Kentucky more broadly boasts some of the top-rated rock climbing in the country at Red River Gorge, the world's longest system of underground caves at Mammoth Cave National Park, and more miles of navigable water than any other state in the lower 48! Louisville is a friendly, livable city with a rich history, a present vitality and opportunities for young adults to make their mark on a growing city.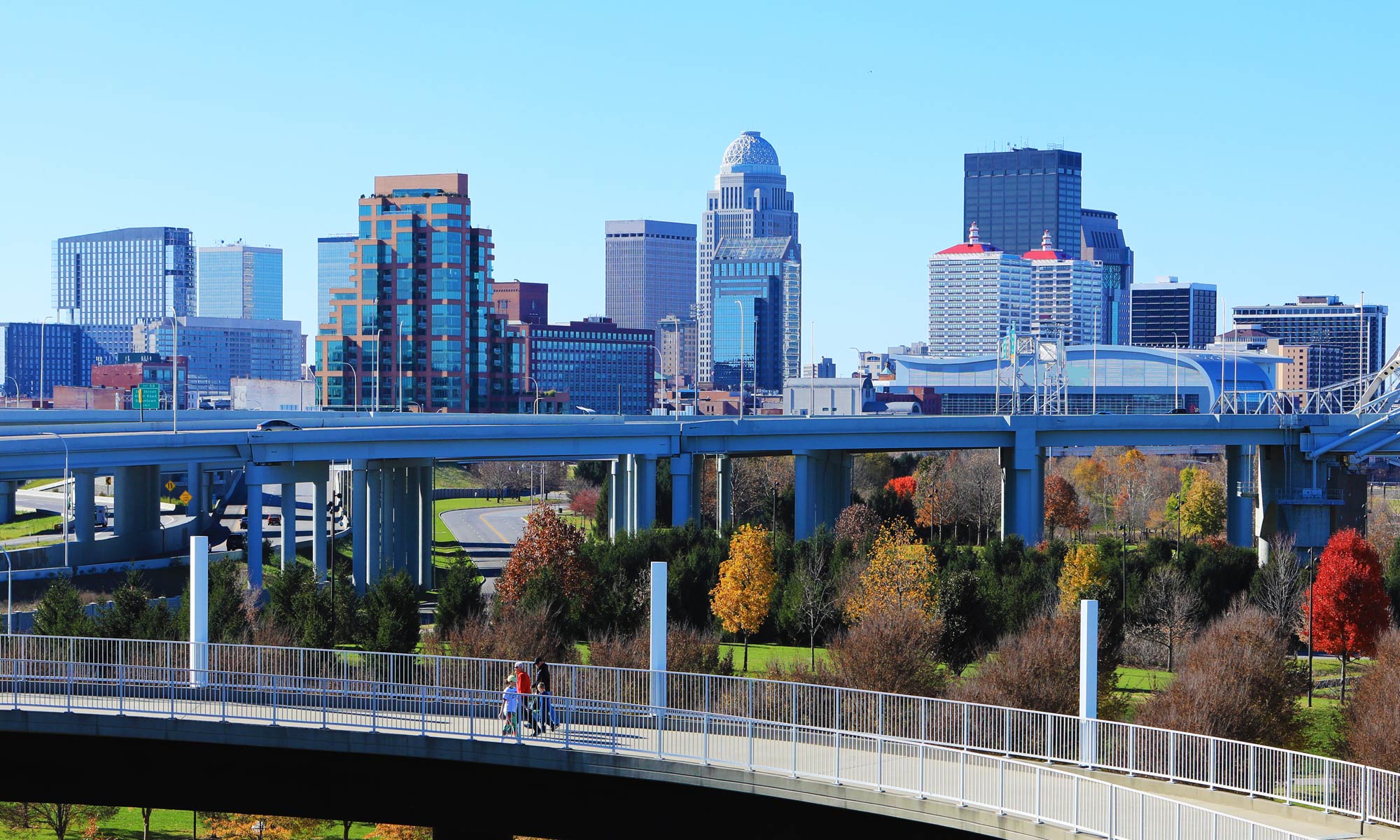 WHAT WE DO
The Louisville Fellows Program recruits young adults graduating from universities around the country to move to our city and launch their careers. We serve our business community, young leaders and parish through three primary avenues: